100 Hamiltons is off to a great start, climbing ever closer to that goal of 100 $10 donations. But we're not there yet, and that's where YOU come in.
 To really entice you to give TODAY, we are offering something special. The donor who gives the most Hamiltons on this day (Thursday, August 18th) will be able to select TWO of the tracks used in our next ROCK-N-ROLES event coming up in October. That means, the winner of this little contest will select two songs, and those songs will be the inspiration for two brand new 10 minute plays!
 Pick any rock songs you want throughout history…love Elvis? How about Elton John? Maybe Aerosmith is more your style? Or even something heavier like AC/DC? Any two songs you want! Imagine going to your iPod, selecting two songs, and having those two songs come to life onstage. That's what we are giving away!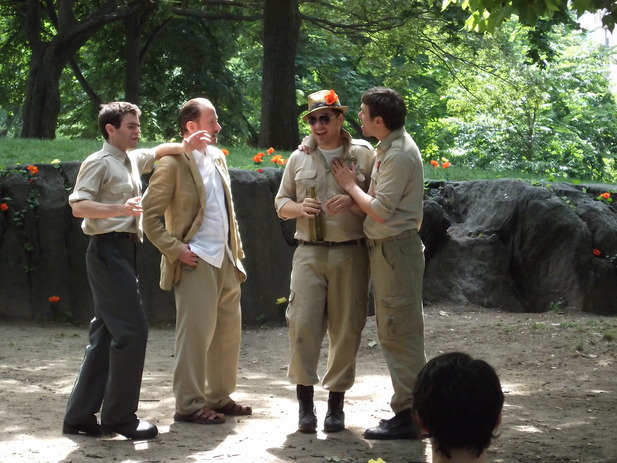 Why are these guys so excited? They each just contributed to 100 Hamiltons. Have you made your contribution yet?
This year there are two options for giving your Hamiltons…
1) The usual super way…$10 or more one time, all going towards our 100 Hamiltons goal. Reward: Good feeling, eternal gratitude, tax deduction. To make a donation, click here.
 2) The new and improved Rock Star method…$10 or more a month, recurring every month for the next year! Reward: Also eternal gratitude et al, a hug from the Boomerang staff member of your choice, and your choice of Boomerang Baseball Cap or T-shirt. To make a donation, click here and click the "Recurring Donation" button.
 100 HAMILTONS is our once-a-year, two week campaign to get 100 donations of $10 each (aka "a Hamilton") for a grand spankin' total of $1000. Each donation goes directly to funding our 2011-2012 season. This influx of cash does great things for our company at this time of the year, as we get ready for Rock-n-Roles in October, FIRST FLIGHT in November, and our Repertory Season in February. It is a great way to do a lot, by giving a little.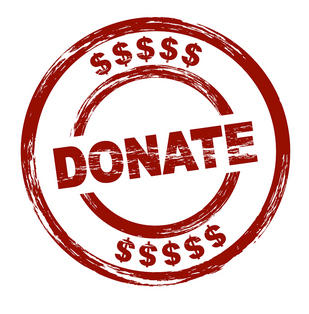 The 100 HAMILTONS campaign only lasts until August 29th, so please donate today. We will keep you update on the progress of the campaign as we move closer to 100 Hamiltons.
Thank you so much for all your support and generosity!