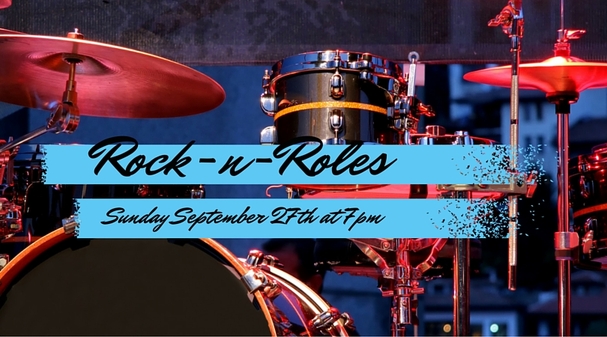 Join us this weekend for a rockin' and rollin' good time at ROCK-N-ROLES. Got your tickets yet?
As you know, ROCK-N-ROLES brings together Indie Theatre playwrights to write brand new 10 minute plays inspired by great rock songs. Beginning today, everyone who buys an advance ticket between now and Friday September 25th at midnight can vote to add one of these great songs to the evening!
Want to see a play inspired by Michael Jackson's "Billie Jean"? How about the soulful Southern rock of Alabama Shakes' "Always Alright"? Maybe you're a big fan of The Kinks' "Come Dancin' " or Maroon 5's "Payphone". The song with the most votes will have a new play written in their honor.
Get your tickets today and cast your vote!
ROCK-N-ROLES is a one night only exclusive event in which playwrights craft brand new 10 minute plays inspired by great rock songs. Previous "albums" have included plays inspired by Bruce Springsteen, The Rolling Stones, The Beatles, Hall & Oates, Neil Young, Elton John and more. the plays are performed onstage with a live band.
Sunday September 27th at 7pm
$20 tickets (which includes one drink ticket) can be purchased here.
TheaterLab
357 W 36th Street, NYC
All proceeds support Boomerang Theatre Company's new play programs, including the 2015 First Flight New Play Festival and mainstage premiere productions.